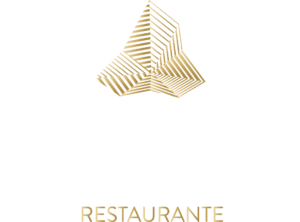 Ambivium is the gastronomic bet of Alma in Peñafiel. Since its origin in 2017 it seeks to offer a different experience around wine. Pedro Ruiz, CEO of Alma Carraovejas, decided to launch this project with the intention of creating a new concept of union between cuisine and wine, between tradition and innovation, and to become a gastronomic reference in the area.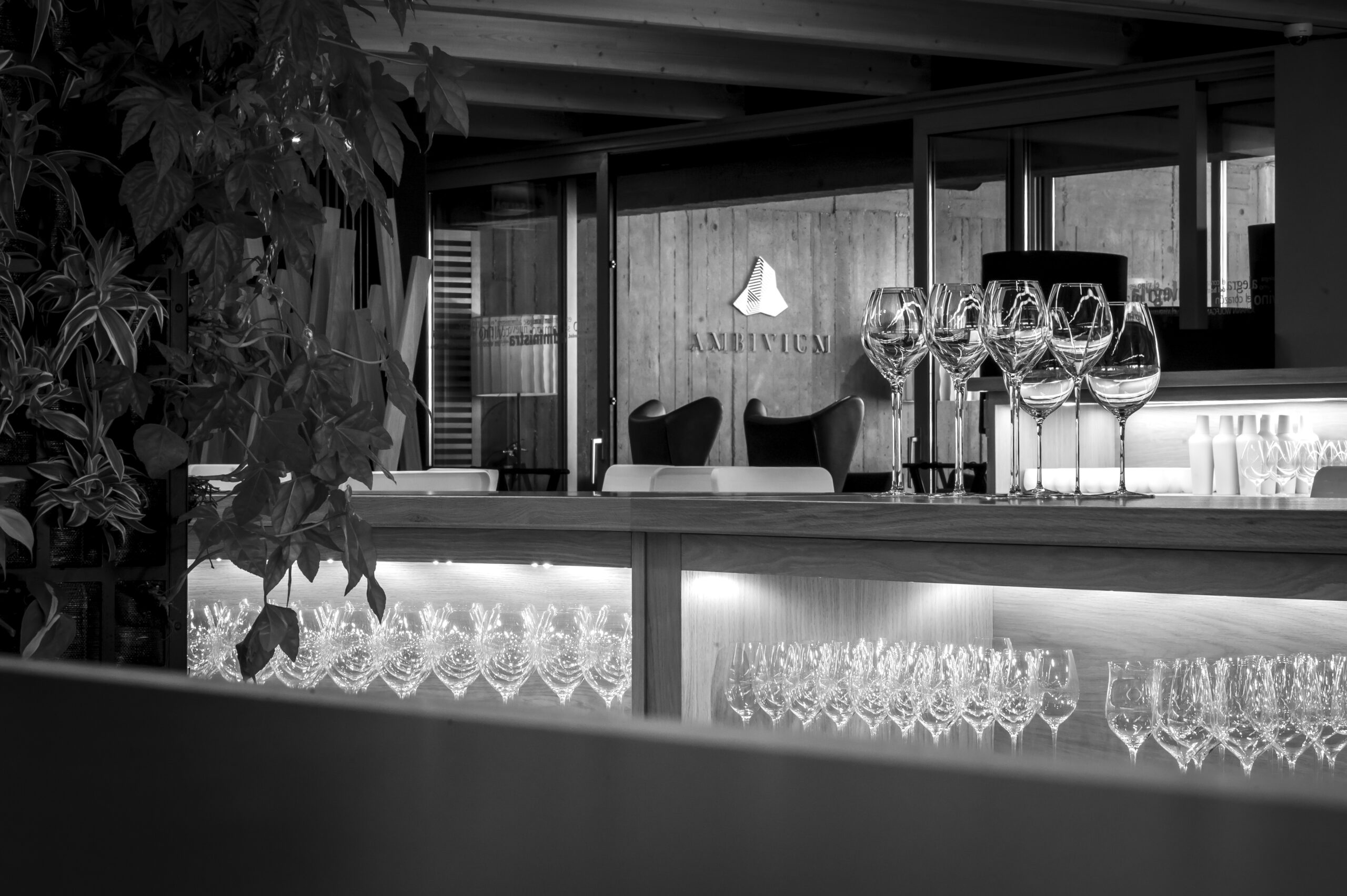 Ambivium, crossroads
To enter Ambivium is to travel through the world of wine. Discovering landscapes and regions through unique harmonies. A journey through the world wine geography that begins with its new wine cellar, located in front of the restaurant, and continues through its harmonies laboratory, its kitchen, and of course, its dining room, which houses a glassware with more than fifty models of the most prestigious brands.
One of the details that add to many others, for which this journey longs to remain in the memory of those who enjoy it.
Ambivium, Harmonies
Sequences and harmonies that narrate gustatory micro-narratives that move between purity and simplicity, between power and delicacy, that is the Ambivium concept. Evocative contrasts that come from a sincere cuisine and that lead to unique moments, that stick in the memory… that create a personal and intimate experience.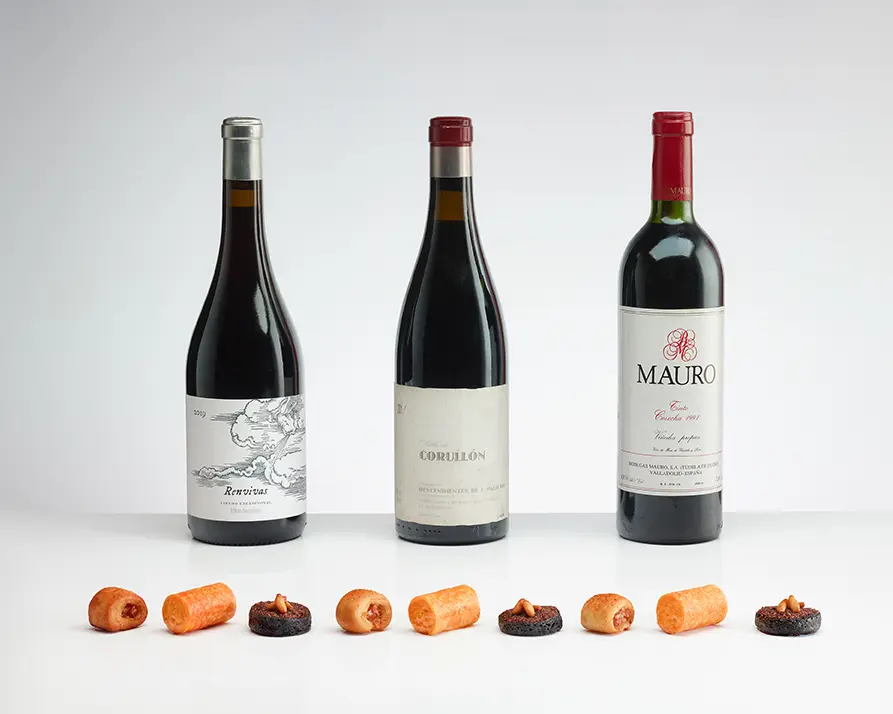 Wine is the protagonist at Ambivium
Ambivium continues to bet on wine as a common thread through a cuisine focused on offering the best bite for each glass. La Armonía Alma adds new wines from new projects, which serve as inspiration for this menu that takes the diner to the past, but with an eye on the present.
The Armonía Dos Mundos has been developed and linked to each of the dishes on the Cellarium menu; it is the particular crossroads between sommelier, cuisine and creativity, a global vision of the world of wine, from the new and the old world.
And the new Armonía Summum is an ode to the world of wine, a journey in which you can taste wines from some of the most iconic producers, from unique vintages, very special projects…
A living cellar
Ambivium maintains as one of its main values its commitment, unique in Spain, to generate experiences around wine and structure its cuisine through its oenological proposal. In 2022, Ambivium opened the doors of its new wine cellar, which allows visitors to the restaurant to contemplate its complete wine list. With a capacity for 7,500 bottles, it houses a unique collection of references. A functional space with two floors connected by a spiral staircase and guarded by a solemn table with a wooden base of the Macareno Pine, a symbol for Peñafiel.